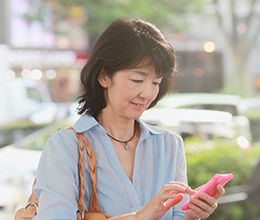 Background
Religion: Shintoism 70.4%, Buddhism 69.8%, Evangelical Christianity 0.8%, other 7.6% (2015 est.) Note: total adherents exceeds 100% because many people practice both Shintoism and Buddhism.
Languages:  Japanese
Population: 126,168,156 (July 2018 est.) Japanese 98.1%, Chinese 0.5%, Korean 0.4%, other 1% (includes Filipino, Vietnamese, and Brazilian) (2016 est.) Note: data represent population by nationality; up to 230,000 Brazilians of Japanese origin migrated to Japan in the 1990s to work in industries; some have returned to Brazil.
Capital: Tokyo
Government: parliamentary constitutional monarchy
Quick Stats
Safe Outreach Listening from Home
The Only Christian Broadcast In All of Japan
CD Ministry Supplements Radio
Surprisingly Unreached with the Gospel
Japan is one of the most surprisingly unreached countries in the world with only 0.8% of the population professing evangelical Christian faith. This tiny number continues to decline as fewer young people are coming to faith in Christ.
Today, despite being one of the world's most affluent nations, there is a surprising sadness among many Japanese people. Culturally, there is great emphasis placed on career, wealth, and success. Thus, marriage and birth rates have been falling for years. Growing numbers of people are living lives of isolation. Perhaps then it should not be surprising that Japan is also has one of the highest suicide rates in the world, which has risen recently among young women.
The nation's official policy on religion suggests freedom of choice, but the cultural reality is that those who attend a church are often ostracized by family and friends. This is especially acute in a group-oriented society like Japan's, where people make decisions based on what is perceived as the good of the group, rather than the individual. When someone becomes a follower of Jesus, he is often cut off by family and friends.
Japan is one of FEBC's top priorities as we seek to bring the hope of Christ and the joy of His salvation to those who desperately need to hear the Good News.
Latest Stories
Featured Video
"How, then, can they call on the one they have not believed in?
And how can they believe in the one of whom they have not heard?"
—Romans 10:14 NIV
You can help put hope on the air. Everywhere.
Your generosity today will help reach the unreached with the Gospel through radio broadcasts and digital media in over 145 languages in 50 countries.
Help Reach the Unreached Today!