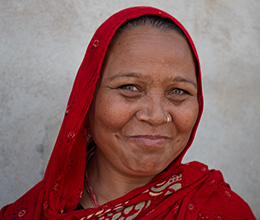 Background
Government: federal parliamentary republic
Capital: New Delhi
Population: 1,296,834,042 (July 2018 est.) Indo-Aryan 72%, Dravidian 25%, Mongoloid and other 3% (2000 est.)
Languages:  Hindi 43.6%, Bengali 8%, Marathi 6.9%, Telugu 6.7%, Tamil 5.7%, Gujarati 4.6%, Urdu 4.2%, Kannada 3.6%, Odia 3.1%, Malayalam 2.9%, Punjabi 2.7%, Assamese 1.3%, Maithili 1.1%, other 5.6% (2011 est.)
Religion: Hindu 79.8%, Muslim 14.2%, Christian 2.3%, Sikh 1.7%, other and unspecified 2% (2011 est.)
Quick Stats
283 Million Indians Can Hear the Gospel
Radio Programs In 8 Indian Languages
Special Programming To Various Areas of Society
The radio ministry in India originated in the 1950s, with an in-country presence taking place in 1960 in Delhi with the participation of the Evangelical Radio Fellowship of India (ERFI) and Far East Broadcasting Company (FEBC), Manila. In 1956, the first broadcasts in two languages were beamed to India from FEBC Philippines. Later, a headquarters was established in Bangalore to train local personnel in radio production. Hence, a studio and office were set up in 1964 and an Indian association was formed, FEBA India.
Latest Stories
Featured Video
"How, then, can they call on the one they have not believed in?
And how can they believe in the one of whom they have not heard?"
—Romans 10:14 NIV
You can help put hope on the air. Everywhere.
Your generosity today will help reach the unreached with the Gospel through radio broadcasts and digital media in over 145 languages in 50 countries.
Help Reach the Unreached Today!