As you are probably aware, Vietnam, is a restricted country for the Gospel. All religious activities are closely monitored. People can live their entire lives, even many generations, without hearing the name Jesus Christ. Right now, as you read this, only 2% of Vietnamese are believers in Jesus Christ, which leaves over 93 million unreached people.
That's why I'm so excited to share with you that our local team in Vietnam has proposed a strategy to reach their homeland with the Gospel!
This strategy includes expanding FEBC's ministry across various types of media including radio broadcasting. I wish I could share more with you, but to keep our workers safe, the director specifically asked me not to share the details here. To expand the ministry goals and take advantage of the opportunities God has given us in Vietnam this year, we must raise $250,000.
It is vital that this important work go forward. God is using FEBC in Vietnam in ways we'll never know this side of heaven. But I want to share with you how God recently gave me a glimpse of what He is doing. I believe it will encourage you, as it did me!
I was walking through an open-air Vietnamese market with Pastor David,* who serves as our Vietnam director and is also a preacher on our radio programs. Deep in conversation, we paused next to a stall selling handmade leather goods. I noticed the shopkeeper seemed very interested in our conversation and we were frankly alarmed when she walked up and began speaking to Pastor David.
Boldly, she asked, "Are you a Christian preacher?"

In Vietnam a question like this can often be dangerous. Many pastors have been imprisoned because of a conversation that started like this one! So Pastor David was careful in his response, "Why do you ask?"

With a broad smile, the woman led us through the stall and into a back room where we saw more than twenty people working at tables making leather goods.

And then we heard it . . . Pastor David's voice! This woman was not only a Christian, but she was playing FEBC's Gospel programming for her entire staff as they worked!
This is just a glimpse of what is happening in thousands of towns and villages across Vietnam, but there is still a long way to go. Only 2% of the population has faith in Jesus Christ, and we believe we've only just begun to see what God will do in Vietnam, thanks to your generosity.
Until all have heard,
Edward W. Cannon, President and CEO
Give to Vietnam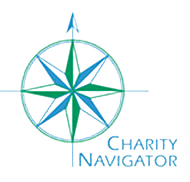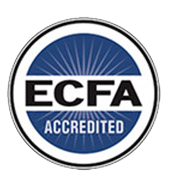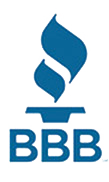 On April 1951, FEBC added Vietnamese broadcasting to our schedule.  In 1966, the first Vietnamese programmers joined FEBC staff in Manila. For the past 60 years, FEBC has shared Christ and impacted lives in Vietnam – one of the few remaining Communist countries in the world – through our radio broadcasts.  Our influence has continued to grow in spite of challenges, reaping an incredible harvest of souls as men and women hear the Good News of Jesus Christ.
On April 1975, South Vietnam was overtaken by the North.  Our Vietnamese staff were evacuated and relocated to the US, where they established the Vietnamese Department. "Nguon Song Radio" has aired uninterrupted to Vietnam ever since.  In May 2001, production began for our Minority Language broadcasts that continue to this day.
Local Broadcasts
In 20 Minority Languages
300,000+ Listeners
Via Mobile Devices
Community Development
Through Local Church Partnerships
Vietnam Ministry Highlights
Vietnamese Broadcasts
Vietnamese language programs are produced in the U.S. and aired by shortwave from the Philippines 1.5 hours each day.
Programs have been available on our website since 2001.
Broadcast programs and CDs are being developed in-country and overseas.
IBMD (Internet Broadcasts via Mobile Device), launched in 2009, is a new content-delivery system using cell phone memory chips and speaker boxes to deliver Christian messages.  It has been very successful at reaching many thousands throughout the country.
Minority Language Broadcasts
Minority Language programs are developed by ethnic programmers for 20 (out of 54) ethnic minority groups.  These broadcasts are aired from Manila 3 hours daily.
Types of Programs
100% of FEBC Vietnam's programs are evangelistic. They include Bible studies, family and women development programs, Christian life and godliness programs, and sermons.
Community Development
FEBC partners with local churches on a variety of projects, such as building homes for the poor, installing clean-water wells, hosting youth camps, and distributing radios.  In 2011 alone, more than 25,000 radios and MP3 mobile devices have been distributed impacting more than 300,000 listeners.  The mobile devices allow people to hear our broadcasts at any time anywhere.
Listener Response
In 2010, 268,700 listeners responded to our broadcasts through FEBC Vietnam.
Government: Communist state
Capital: Hanoi
Population: 97,040,334 (July 2018 est.) Kinh (Viet) 85.7%, Tay 1.9%, Thai 1.8%, Muong 1.5%, Khmer 1.5%, Mong 1.2%, Nung 1.1%, Hoa 1%, other 4.3% (2009 est.) Note: 54 ethnic groups are recognized by the Vietnamese Government
Language: Vietnamese (official), English (increasingly favored as a second language), some French, Chinese, and Khmer, mountain area languages (Mon-Khmer and Malayo-Polynesian)
Religions: Buddhist 7.9%, Catholic 6.6%, Hoa Hao 1.7%, Cao Dai 0.9%, Protestant 0.9%, Muslim 0.1%, none 81.8% (2009 est.)
Hear About Vietnam First!
Videos and Stories from Vietnam
"Greetings to you on behalf of my family and many faithful listeners in Vietnam. For the past 12 years, my wife, 10 children, and I have been under house arrest. We were banished to a small cabin in a deserted area… because I was a leader in the church. In spite of...