In December 1956, HLKX Seoul was established to broadcast the gospel to North Korea, China, Russia, and Mongolia, countries where missionaries were not allowed.  Since then, FEBC Korea has grown into a major Christian radio network broadcasting to 13 cities in South Korea.
Give to South Korea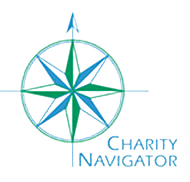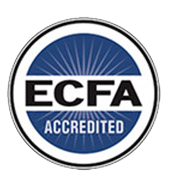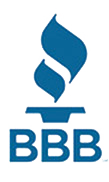 Reaching People
Since 1956
33.6 Million South Koreans
Do Not Know Christ
13 Cities Receive
FEBC Broadcasts
South Korea Ministry Highlights
Director of FEBC Korea, Daniel Han
Broadcasting Ministry
FEBC Korea broadcasts a total of 305.5 hours a month in Korean, 3.75 hours in Chinese, 1 hour in English, 1.25 hours in Japanese, and .5 hours in Russian each day from the following stations:
Incheon HLKX AM 1188 kHz (100kw) Established in 1956 as a high-powered AM station targeting North Korea, China and Russia; Seoul HLKX FM 106.9 MHz (5kw) Established in December 2000, serving Seoul.
Daejeon HLAD FM 93.3 MHz (5kw) first FM station in Korea, established in December 1989, serving the city of Daejeon and central South Korea.
Changwon HLDD FM 98.1 MHz (5kw)  Established in March 1996, serving the city of Changwon in the southern part of the Korean Peninsula.
Mokpo HLKW FM 100.5 MHz (1kw) Founded in April, 2001, serving the city of Mokpo in southwestern Korea.
Yeongdong HLDY FM 90.1 MHz (3kw) The first Christian radio station, established in August 2001, serving the city of Yeongdong in the northeastern region of South Korea.
Pohang HLDZ 90.3 (3kw)  Established in November 2001, serving in the southeast coastal city of Pohang, a major industrial complex of South Korea.
Ulsan HLQR FM 107.3 MHz (3kw) Established in February 2002, serving Ulsan on the southeast coast between Busan & Pohang. This region is predominantly Buddhist.
Busan HLQQ FM 93.3 MHz Established in April 2008, serving Busan, the second largest city in South Korea, but with a relatively low Christian population.
Jeju HLAZ AM 1566 kHz (250kw) Established in June 1973, located on the southern island of Jeju.  Programs air in Russian, Chinese, Japanese, and Korean 22 hours per day.
Daegu FM 91.9 MHz Established in November 2010, serving the southeastern city of Daegu with population of 2.5 million. This city is predominantly Buddhist.
Gwangju-HLED 93.1 FM (1kw) – Established in May 2012; reaches 2 million in Gwangjiu
Jeonnam-HLEI 97.5 (1 kw)-Est. Nov. 2015; 1 million people in Eastern Jeonnam Province
Jeju Island-104.7 FM – Est. Aug. 2016; 580,000 population
Types of Programs
FEBC Korea broadcasts a wide variety of programs that are 100% Gospel focused.
Community Development
In addition to their broadcasting ministry, FEBC-Korea is also involved in the community through marriage and family seminars, counseling, concerts, Children's Choirs that serve as international ambassadors, and follow-up with listeners.
Listener Response
In 2015, 1.29 million listeners called, emailed, texted or visited our offices in Korea.
Background on South Korea
Government: presidential republic
Capital: Seoul; note – Sejong, located some 120 km (75 mi) south of Seoul, is being developed as a new capital
Population
:
51,418,097
(July 2018 est.)
Korean, homogeneous 
Language
: Korean, English (widely taught in elementary, junior high, and high school)
Religion:
Protestant 19.7%, Buddhist 15.5%, Catholic 7.9%, none 56.9% 
(2015 est.) N
ote: many people also carry on at least some Confucian traditions and practices.
Hear About South Korea First!
Videos and Stories from South Korea
During the first week of the month, a massive wildfire raged through the Gangwon province in South Korea. The fire caused tons of damage to people and property, including FEBC's Yeongdong station.