Radio Teos, as we are known in Russia, has been broadcasting the Gospel by shortwave since the late 1940s. In February 1992, after the fall of communism, FEBC Russia became incorporated within the country, where it expanded its broadcast ministry.
Give to Russia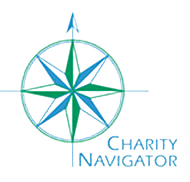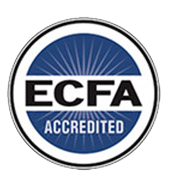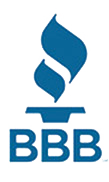 International Broadcasting
To Neighboring Countries
10 Local Languages
Are Used in Broadcasts
100 kw Shortwave Radio Station
Transmits to Entire Former Soviet Union
Russia Ministry Highlights
Director of FEBC Russia, Victor Akhterov
Local Broadcasts
FEBC broadcasters reach not only Russia but other countries with sizable Russian-speaking populations such as Ukraine, Kazakhstan, Kyrgyzstan, as well as several ethnic people groups. With Internet and satellite broadcasting, FEBC saturates Russia and surrounding countries with the Gospel through 40 hours/day of broadcasting. FEBC offers a variety of programs on topics such as the Bible, Faith in God, the Christian Life, and Christian News and Commentaries.  Other programs address issues related to children, young people, alcoholics, abortion, foster care/adoption and marriage. FEBC operates the following local radio stations,
Norilsk, FM 107
Kayerkan, FM 105.7
Slavyansk/Kramatorsk, Ukraine FM 68
Michurinsk, Russia FM 102.7 (2015)
Rasskazovo, Russia FM 106.9
Odessa, Ukraine FM 68 (2016)
International Broadcasts
We also broadcast from a 100 kilowatt shortwave transmitter in the Philippines. This signal covers the entire area of the former Soviet Union, bringing the Good News to multitudes who live there. Our broadcasts are offered in the following languages: Russian, Tartar, Ukrainian, Buryat, and Chechen.
Other Support Ministries
Working hand in hand with Russian believers, FEBC's staff supports the Russian church by inviting pastors to their programs and encouraging listeners to become part of a body of local believers.
Community Development
We support foster care and adoption, as well as drug rehab centers.  We also conduct training seminars, offer concerts and special church services, and help kids living on the streets.  In addition, we provide phone consultations for people in crises.
Listener Response
In 2015, 43,170 listeners called, emailed, or texted FEBC Russia.
Government: semi-presidential federation
Capital: Moscow
Population: 142,122,776 (July 2018 est.) Russian 77.7%, Tatar 3.7%, Ukrainian 1.4%, Bashkir 1.1%, Chuvash 1%, Chechen 1%, other 10.2%, unspecified 3.9% (2010 est.)
Languages: Russian (official), many minority languages
Religion: Russian Orthodox 15-20%, Muslim 10-15%, other Christian 2%
Russia has a large population of non-practicing believers and non-believers, a legacy of over seven decades of Soviet rule.
Videos and Stories from Russia
We're encouraged every day by the stories we hear from our listeners. Here's this month's inspiring audio testimony from a listener in Russia.