FEBA Communications established its regional office in Pakistan in May 1974.
ZKS, Zindagi Kay Sung (Along with Life) went on the air in 1988.  Its first program catered to the interests and needs of the majority population. This long-running shortwave program is broadcast every evening.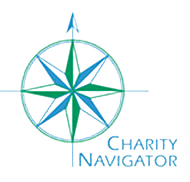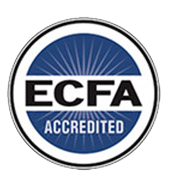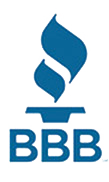 Pakistan Ministry Highlights
Director of FEBA Pakistan, Saleem Shazaad
Broadcasts
The production and broadcast of programs in 4 languages, with particular focus on Urdu ZKS and its follow-up program Journey of Truth, as well as programs in the Sindhi, Siraiki, Punjabi, and Urdu languages. On April 15, 2015, FEBA Pakistan launched Web radio broadcasts.  People can listen 24/7 on www.febapak.org.
Stations
Listeners can tune into FEBC Pakistan on 2 FM stations that are focused on community development. Shortwave programs are solely Gospel-oriented.
Types of Programs
FEBC Pakistan develops community development and Gospel centered programs. Recent additions to their programs include a New Testament dramatized recording in Urdu and Sindhi and a 30-minute drama on the life of Christ.
Community Development
FEBC Pakistan follows-up with listeners through correspondence courses and annual and regional listeners' camps.
Listener Response
In 2015, FEBC Pakistan received 3,127 phone calls, e-mails, and letters
Government: federal parliamentary republic
Capital: Islamabad
Population: 207,862,518 (2018 est.) Punjabi 44.7%, Pashtun (Pathan) 15.4%, Sindhi 14.1%, Saraiki 8.4%, Muhajirs 7.6%, Balochi 3.6%, other 6.3%
Language: Punjabi 48%, Sindhi 12%, Saraiki (a Punjabi variant) 10%, Pashto (alternate name, Pashtu) 8%, Urdu (official) 8%, Balochi 3%, Hindko 2%, Brahui 1%, English (official; lingua franca of Pakistani elite and most government ministries), Burushaski, and other 8%
Religion: Muslim (official) 96.4% (Sunni 85-90%, Shia 10-15%), other (includes Christian and Hindu) 3.6% (2010 est.) Note: Pakistan was originally established as a homeland for Muslims, who now make up 97% of the 193 million (2013 estimate) population.
Hear About Pakistan First!
Videos and Stories from Pakistan
FEBC celebrated World Radio Day on February 13 with local listeners in an Islamic country, whose specific name is being withheld for safety concerns.