Indonesia is made up of 13,000 islands, and is home to the largest Muslim population in the world. Our current stations reach millions of people in metro areas . . . but many more people live in isolated rural areas. These souls remain unreached.
FEBC was recently given the opportunity to immediately add 85 existing radio stations to our Indonesian outreach network. These stations are positioned to reach the villages of people who live on distant islands and deep in rainforests.
The stations—owned by small churches or Christian businessmen—already exist but have very little Gospel content! Each one of them is eager to bring FEBC's Gospel broadcasts to their listeners . . . an estimated 500,000 unreached people. And most of them are Muslims!
There are significant expenses, however, including the creation of new biblical programming specific to their language and culture. On top of that, we must install new equipment and fund the operating expenses for the year ahead.
We are asking for your gift today to help raise the $382,000 needed for these 85 stations to transmit the Gospel.
Through your help, God has opened a door that will allow us to expand our outreach in ways we never imagined possible. We will be able to reach the hearts of more Muslims, planting the seeds of faith in families and entire villages!
But we must move quickly to equip these stations with biblical content and the updated equipment. There are more than 500,000 Muslim listeners who may otherwise never learn that salvation can be theirs through faith in Jesus.
Please share a generous gift today to raise the urgently needed $382,000 so these 85 stations can share God's Word.
We sincerely thank you for your support and your prayers as we step out in faith to seize this incredible opportunity God has given us to advance the Kingdom in Indonesia.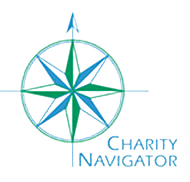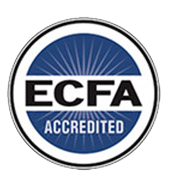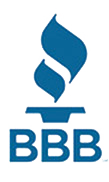 Radio is critical to our ability to share the Gospel with the people of Indonesia. Yet, right now, our station in the city of Makassar is in danger of going off the air due to lack of funding.
This nation of stark contrasts—and widespread spiritual need—is made up of more than 13,000 islands, where millions of men, women, and children live in huge, teeming cities or on distant islands and deep in rain forests. Radio remains vital in penetrating the lonely cities and remote regions where isolated people live without hearing the Good News.
Indonesia Ministry Highlights
Director of FEBC Indonesia, Rev. Jusak Widjaja
Local Broadcasts
Christian broadcasts can only be aired between 7:00 p.m. and 1:30 a.m. At other times, we offer call-in counseling programs, music, health and hygiene advice, employment information, marriage/family advice, etc. Since 1998 FEBC-Indonesia has developed FM stations on the islands of Java, Sumatra, Kalimantan, Bali, and Sulawesi.
International Broadcasts
FEBC-Indonesia produces programs in six minority languages and one main language from the Philippines.
Stations
YASKI currently owns and operates the following radio stations:
Heartline Karawaci 100.6 FM, est. November 1998, Karawaci (Metro Jakarta), West Java
Heartline Samarinda 94.4 FM, est. July 2000, Samarinda, East Kalimantan
Heartline Lampung 91.7 FM, est. Feb 2002,  new transmitter installed 2014, Lampung, S. Sumatra
Heartline Bali 92.2 FM, est. May 2002, Bali
Respon Radio 93.0 FM, est. December 2009, Padang, West Sumatra
Harmoni FM 97.0, est. July 2010, Makassar
Heartline Sangkakala FM 95.9, est. September 2010, Berau, East Kalimantan
Other Support Ministries
Heartline Academy of Media (Training), and Heartline Banquet (guest rooms and conference facilities) have been developed through the years to supplement our broadcast ministry.
Community Development
FEBC-Indonesia demonstrates the love of Jesus through tangible outreach, such as medical/dental clinics, educational scholarships and micro-finance opportunities for the poor, home visitations, setting up listener groups, disaster response, and radio distribution to name a few. Listener follow-up through phone calls, letters, emails and home visitations are a mainstay of the ministry.
Listener Response
In 2015, 61,186 listeners called, emailed, texted or visited FEBC-Indonesia.
Government: presidential republic
Capital: Jakarta
Population: 262,787,403 (July 2018 est.) – Javanese 40.1%, Sundanese 15.5%, Malay 3.7%, Batak 3.6%, Madurese 3%, Betawi 2.9%, Minangkabau 2.7%, Buginese 2.7%, Bantenese 2%, Banjarese 1.7%, Balinese 1.7%, Acehnese 1.4%, Dayak 1.4%, Sasak 1.3%, Chinese 1.2%, other 15% (2010 est.)
Languages: Bahasa Indonesia (official, modified form of Malay), English, Dutch, local dialects (of which the most widely spoken is Javanese) Note: more than 700 languages are used in Indonesia.
Religion: Muslim 87.2%, Protestant 7%, Roman Catholic 2.9%, Hindu 1.7%, other 0.9% (includes Buddhist and Confucian), unspecified 0.4% (2010 est.)
Hear About Indonesia First!
Videos and Stories from Indonesia
Last month, FEBC's president, Ed Cannon, alongside FEBC's team in Indonesia and Kevin Keegan, director of FEBC Australia, had the opportunity to distribute 108 radios to local listeners in the cities of Karawaci and Jakarta.