When China closed its doors to foreign missionaries in 1948, FEBC moved its Asian base of operations to the Philippines. FEBC's first broadcasts over local station KZAS went on the air on June 4, 1948 in Manila.  International broadcasts to China started on July 27, 1949 with the help of Chinese Filipino Christians and soon expanded to most of Southeast Asia. By the end of 1949, FEBC had 27 languages on the air.
Give to China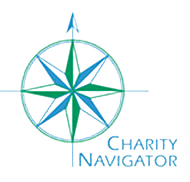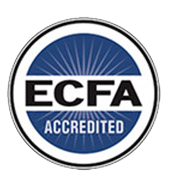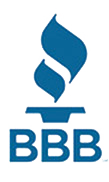 76,000 Listener
Comments in 2015

200 Hours of
Programs Monthly

7 Ethnic Groups Reached
In Their Own Languages
China Ministry Highlights
Director of FEBC-Hong Kong, Raymond Lo
FEBC-Hong Kong is the major production center for our China broadcasts.  It produces over 200 hours of programs monthly in Mandarin, Cantonese and other minority languages.  Programs produced serve three different purposes: evangelistic, nurturing and training.  FEBC-Hong Kong also hosts live programming from Hong Kong by Internet connection to the Philippines.
Chinese Programming Coordination
FEBC-Hong Kong also serves as the China Ministry Office (CMO), coordinating the daily production of 23.75 hours of programs produced by 5 FEBC studios in Taipei, La Mirada, Vancouver, Toronto and Hong Kong. 16 hours of these programs are available on the Internet daily. These programs are broadcast from stations in the Philippines and Jeju, South Korea.
Liangyou Theological Seminary
This 2-5 year Bible school offered by radio since 1982 trains pastors and lay leaders for ministry in China. As of September 2018, enrollment stood at 5,224 current students.
Minority Language Broadcasts
For many years our Hong Kong office has been broadcasting to 7 ethnic groups exceeding several million people through programs in their own language. Minority language broadcasts are not only effective at sharing the gospel, they also help ethnic groups retain their own culture.
In-Country Ministry
With the opening of Mainland China, FEBC-Hong Kong has carefully initiated ministry within China, such as visiting listeners and distributing radios, CDs, and other materials.  Over 15 seminars on family & marriage have been held with total attendance exceeding 1,100.  Offices and studios have also been established in China.  Radio program production began in 2009, and in 2010 we began buying airtime from 2 FM stations, increasing to a 10th station in Sept 2014. However due to the tightening strategy of the government, these FM broadcasts were put on hold as of Oct 2014.  Outreach to listeners continues and our programs have been available for several months five hours a week through Digital Audio Broadcasting.  We continue to look for alternative ways to reach our listeners during this challenging time.
New Platforms
Following website blocking by authorities in November 2015, a decision was made to use multi-channel platforms to reach listeners.  In addition to the SD card project, phone apps were put in place called "Listening," which includes 3 mobile apps of audio programs. By the end of 2016, the second apps on Androids will be completed; more than 10 programs are scheduled.  Listeners can tune in to our programs with mobile phones.  WeChat is a popular social networking platform in China, which we are now using as a Public Platform.  Listeners can tune in to all Liangyou programs through WeChat.
Listener Response
In 2015, FEBC-Hong Kong received 76,235 phone calls, emails, and letters from mainland China.
Government: Communist party-led state
Capital: Beijing
Population
:
1,384,688,986
(July 2018 est.)
Han Chinese 91.6%, Zhuang 1.3%, other (includes Hui, Manchu, Uighur, Miao, Yi, Tujia, Tibetan, Mongol, Dong, Buyei, Yao, Bai, Korean, Hani, Li, Kazakh, Dai, and other nationalities) 7.1% 
(2010 est.)
Language
: Standard Chinese or Mandarin (Putonghua, based on the Beijing dialect), Yue (Cantonese), Wu (Shanghainese), Minbei (Fuzhou), Minnan (Hokkien-Taiwanese), Xiang, Gan, Hakka dialects, minority languages
Religion:
Buddhist 18.2%, Christian 5.1%, Muslim 1.8%, folk religion 21.9%, Hindu < 0.1%, Jewish < 0.1%, other 0.7% (includes Daoist (Taoist)), unaffiliated 52.2% 
(2010 est.)
Videos and Stories from China
We're encouraged every day by the stories we hear from our listeners. Here's this
month's inspiring video testimony from a LiangYou listener from the Nu minority people group in China.