THE IMPACT:
2.26 MILLION RESPONSES LAST YEAR
For 74 years we've been committed to one thing:
 Sharing Christ with the world.
Two young men named Bob Bowman and John Broger established Far East Broadcasting Company (FEBC) in 1945 with one goal in mind: broadcasting Christ to the world. They had no financial backing, no supportive board, and no church denomination. Instead, they followed God's lead to launch a ministry that focused on the extreme spiritual needs of the people of Asia. With nothing more than a heart to reach the lost and an understanding of radio's ability to reach far and wide, they leaned on this promise from God: "I will instruct you and teach you in the way you should go. I will guide you with my eye." Psalm 32:8
2.26 million responses to the Gospel last year alone.
With 842 hours of programming a day, 365 days a year; 4 billion people are within reach of FEBC broadcasts. And we know listeners are tuning in because of the 2.26 million text messages, emails, phone calls, letters, and visits we received from our listeners last year alone.
FEBC broadcasts are heard in 124 languages and 49 countries around the world aired from 149 stations and transmitters, totaling 842 hours of programming a day/365 days a year. But numbers only tell part of the story. Far more important are the lives impacted by our global radio network that shares the Good News of Jesus Christ with a potential listening audience of 4 billion people. We know listeners are tuning in, because of the many text messages, emails, phone calls, letters and visits we receive. Last year alone, we heard from over 2.26 million listeners, many of whom attest to changed lives. The common thread running through these responses is hope found in Christ, a hope that is transforming lives. And these numbers don't even include the 5.2 million listeners who respond through our website and Social media.
LIDA
Why I sold my chicken for this radio
NATALIA
My husband paid the ultimate price for his faith
NURLAN
It was a new beginning for my family
SAULE
At age 20 I was stolen into marriage
SEIIL
Often we had to run for our lives
CHAMPA
How I came to believe in God
Our staff daily receive tearful phone calls of gratitude, emails of listeners asking for radios and Bibles, and social media messages asking questions about specific Bible passages. The common thread running through all of these responses is the newfound hope in Christ—a hope that transforms lives.
124 languages on 149 stations, produced by local indigenous programmers
FEBC broadcasts are heard in 124 languages and 49 countries around the world aired from 149 stations and transmitters, totaling 842 hours of programming a day/365 days a year.
At FEBC, demand for local leaders is twofold. We not only need new people to replace those who move on, we require more leaders to meet the world's growing need for Gospel Truth.
We've now reached a tipping point, one that calls for immediate actions. It's critical that we prepare those who will carry Christian broadcasting well into this century. Without them, the very future of our mission is in doubt.
Much will be asked of new leaders. The responsibilities that come with modern broadcast ministry are as wide as they are deep – from planning and budgeting, to fundraising and managing a workforce.
We can't assume that a passion for Jesus, wonderful as that is, will turn new recruits into fully-formed executives. It takes time and training to bring people along.
Regardless of background, there are fundamental qualities we look for in all emerging leaders: strong values, Christian character, faithfulness and loyalty. A willingness to go the extra mile.
Those traits are as old as the Gospel, but more needed than ever.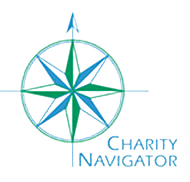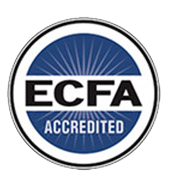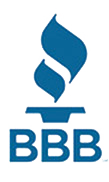 Why is radio still relevant?
As FEBC continues to adopt creative and innovative new technologies, like speaker boxes, Internet broadcasts, and mobile technologies; today it's still radio that has the greatest impact. Because over 67% of the world does not have Internet access, there are 3.6 billion people who still need access to radio to hear the Word of God. With 149 stations across half the globe, 4 billion people are currently within reach of our broadcasts. That's over half the world's population who can hear the hope of Jesus Christ, when they have a radio. With much of the developing world lacking electricity, wifi, and other technological advancements—radio is still the most effective way to minister to the unreached.
Radio reaches people living in isolated and desperate areas of the world who otherwise would have no access to the Gospel. It's the ideal medium to break through barriers of illiteracy, allowing 793 million people in the world to hear what they cannot read. This makes radios prized possessions in remote regions of the world, where one radio is listened to by an entire village. And even in countries and cultures where Christianity is forbidden, radio waves can travel across borders and reach people who are searching for the truth.
Advancing Technologies
At FEBC, we've always embraced new technologies that further the Word of God.
During our 73 years, we've gone from shortwave broadcasts, to AM and FM radio, to internet streaming, satellite podcasts, and programming for mobile devices, always focusing on what works best in a particular country.
Putting up a new radio station
It's October 15, 2016 and the first snow is starting to fall in Kyrgyzstan. Rudi and Janysh, FEBC staff, are in a race against time.
Their journey will take them 6 hours to drive and requires crossing two treacherous mountain passes in order to reach Toktogul, Kyrgyzstan where FEBC plans to establish the first Christian radio station to over 200,000 people.
Any winter storm or delay could mean the people of Toktogul will have to wait another 6 months to hear the Gospel…
One Message: The Gospel of Jesus Christ
The challenge in today's turbulent world is not only to proclaim the Gospel, but to proclaim it boldly – even in the face of persecution. For the people of FEBC, that means being brave in places where sharing God's Word might cause you to be shunned – or get you killed.
History is filled with the names of those who tried – and failed. So we will do His will. What we will not do is lead people astray, into shallow faith. At FEBC it's our duty to provide them with a spiritual map that guides them on the road to salvation.
That road extends all over the world. From the turbulence of the Arab Spring to war in the Ukraine and upheaval in Africa, great change is underway. In such times, people need the steady truth and strength of the Gospel.
This is a unique moment in time. The window of opportunity may not remain open, but at FEBC we are committed to seizing the moment, boldly marshaling all our resources for God.