Established -1973 – FEB Myanmar National Operations began in May 1973 under the ministry "Witnessing for Christ"(W.F.C.) Myanmar, an inter-denominational ministry, founded by Rev. Dr. Tin Maung Tun (Ronnie).
The partnership between FEBC Philippines and W.F.C. first began as a way to help Myanmar listeners who responded to a free offer of a calendar and program schedule by FEBC. They could not be delivered due to a Burmese postal policy. Hence, Rev. Leon Gold, then Director of South East Asia FEBC personally requested Ronnie to explain why they could not meet the commitment, which he did. He also delivered Gospel tracts to listeners.
Give to Myanmar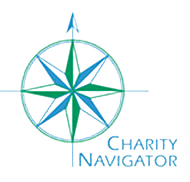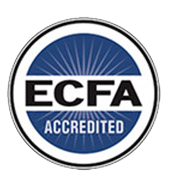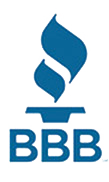 FEBC Broadcasts in 5 Ethnic Languages
Relevant Content to Reach All Listeners
Direct Follow-Up with All Listener Responses
Myanmar Ministry Highlights
Broadcasts
FEBC broadcasts are heard in a variety of ethnic languages: Burmese (Bama), Jinpo, Daai Chin, Mro Kami Chin, PaO. The programs air at different times and days every week, ranging from 15 minutes to 1 hour in length. Most programs produced locally in Myanmar are done by individual ethnic broadcasters. The content and design of all the programs are based on individual cultures and their evangelical Christian nature. Total broadcast hours per day: 2.5 hours in 5 languages: 1.5 hours Burmese; 1 hour ethnic languages.
Community Development
FEBC Myanmar concentrates on building closer relationships with every listener who contacts us. We divide the mail into two types: non-believers and believers. FEBC Myanmar mainly focuses on non-believers, but also helps Christian listeners connect to other ministries as follow-up and support to their spiritual needs.
Types of Programming
50% Christian Nature, 50% General Knowledge, Health, and Contemporary Entertainment.
Listener Response
In 2009, FEBC Myanmar received 668 phone calls, e-mails, and letters
Government: parliamentary government
Capital: Nay Pyi Taw
Population: 55,622,506 (July 2018 est.) Burman (Bamar) 68%, Shan 9%, Karen 7%, Rakhine 4%, Chinese 3%, Indian 2%, Mon 2%, other 5%
Religion: Buddhist 87.9%, Christian 6.2%, Muslim 4.3%, Animist 0.8%, Hindu 0.5%, other 0.2%, none 0.1% (2014 est.) Note: religion estimate is based on the 2014 national census, including an estimate for the non-enumerated population of Rakhine State, which is assumed to mainly affiliate with the Islamic faith.
Languages: Burmese, 130+ ethnic languages
Hear Stories from Myanmar First!
Videos and Stories from Myanmar
One young Burmese woman in the audience named *Beth asked several questions after the sermon and wanted to learn more, so she wrote Ed and told her story. Here's what she said:
…Flipping through each page, John Lee's eyes widened. So many people were doing something he could never have imagined…
Having worshipped false idols all her life, Cho finally hears the single truth that transforms her forever.