Donate Now to Share the Gospel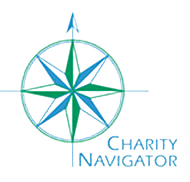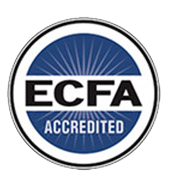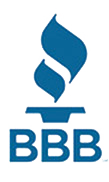 Our President on Prayer
"You answer us with awesome and righteous deeds, God our Savior, the hope of all the ends of the earth and of the farthest seas…" (Psalm 65:5)
What words could possibly carry more hope than "You answer us?" David reminds us here in Psalm 65 that we can look to God for tangible answers to our prayers. The people of Israel hearing David's words would undoubtedly think of the awesome deeds God performed in bringing them out of Egypt into freedom. They knew from their experiences that they could look to God to act on their behalf.
Thankfully, this hope is available not just for some people, but for everyone from the ends of the earth to the farthest seas. Like David, when we come before the Lord in prayer, bringing with us our petitions and requests, our hearts fill with hope because we know our God answers us.
As we ask the Lord to bless FEBC and those who are sharing the Gospel around the world, we know that the Lord will answer us. As we ask the Lord to open doors so that we can share the Gospel with more people in more places, we know that the Lord will answer us.
Let us continue to pray that more will come to know the Lord, our Savior and our hope.
Until all have heard,
Edward W. Cannon
President & CEO
2018 could very well be our most exciting year yet.
Pray for the three brand-new stations in Ukraine—a critical foothold to bring hope to millions of war-torn people, as well as opportunities for further expansion of Gospel programming. In the capital city of Kiev, work is underway to create a new Evangelism Center that will expand our broadcasts to reach 43 million souls. In this Evangelism Center local staff can create engaging Gospel content for all 5 of our stations in Ukraine. The local governments have not only embraced FEBC content, but in many places have requested we establish even more towers in other cities so our messages of finding hope in Jesus Christ will reach even more people. Praise the Lord!
Pray for this new opportunity to reach North Korea with the Gospel. Land has been gifted to FEBC in South Korea…this land is located in just the right place, where we can build a radio station so powerful that our broadcasts will be heard across the entire country of North Korea. Yes, this outreach is incredibly ambitious, and we estimate our costs will surpass $6 million over the next year. But first things first, we ask that you would pray that we can break ground and get the radio tower started.
Pray for our new Talas station, as well as plans to launch another brand-new station in this culturally Muslim nation. The new station would be located either in Osh, the capital and biggest city in the south of Kyrgyzstan; or in Naryn, located near the center of the country and considered by many to be the cultural capital of Kyrgyzstan.
Because of security risks, we can't even mention the name of the country, but authorities in this nation are applying new pressures and restrictions on Christians and churches. New laws will go into effect, which stipulates that day-to-day activities of local churches must be registered with the government one year in advance. In addition, changes in church leadership at all levels must be pre-approved in an effort to return people to the tradition of ancestor worship and stymie evangelism. But where there is persecution, we feel called to work even harder to share the Gospel. Pray that we can provide more avenues to hear and share the Good News!
This is the estimate of how many people are within reach of FEBC's broadcasts. But millions are just waiting for a device to use to tune in. Pray for our distribution of radios, speaker boxes and cell phone chips as we hope to reach nearly half a million new listeners this year.
FEBC broadcasts are heard in 124 languages and 49 countries around the world aired from 149 stations and transmitters, totaling 842 hours of programming a day/365 days a year. But numbers only tell part of the story.
Far more important are the lives impacted by our global radio network that shares the Good News of Jesus Christ with a potential listening audience of 4 billion people. We know listeners are tuning in, because of the many text messages, emails, phone calls, letters and visits we receive. Last year alone, we heard from over 2.26 million listeners, many of whom attest to changed lives.
CHAMPA:
How I came to believe in God
Invite an International Guest Speaker to Your Church
Do you need a speaker at your church or ministry event? We have many speakers who can present on the mission and ministry of FEBC, as well as teach on various biblical topics.
Edward W. Cannon
President & CEO, FEBC
Rudi Wiens
Regional Coordinator, EURASIA
Victor Akhterov
Russian Ministries
James Hwang
Executive Director, Chinese Ministries
Jonathan Mortiz
Administrator, FEBC International Ministries
For press interviews or speaking engagements, please contact:
FEBC Main Office at 800-523-3480 or email info@febc.org.
15700 Imperial Highway, La Mirada, California 90638